UPDATED NEWS ON YOUR SPECIAL CAR RENTAL DEALS WITH FLEXIBREAKS.
As the world changes, our benefits must keep up. We still strive to offer you our LOYAL Members the best rental benefits in the country.
Firstly, Hertz/Firefly is no longer contracted with Flexibreaks. We still offer Bidvest Car Rental on our original special contracted inclusion benefits. NOTHING HAVE CHANGED HERE!
To grow our offering, we have sourced packages from Tempest Car Rental, Europcar, Avis & Pace Car Rental however these provider come with their own terms of rental, see below a overview.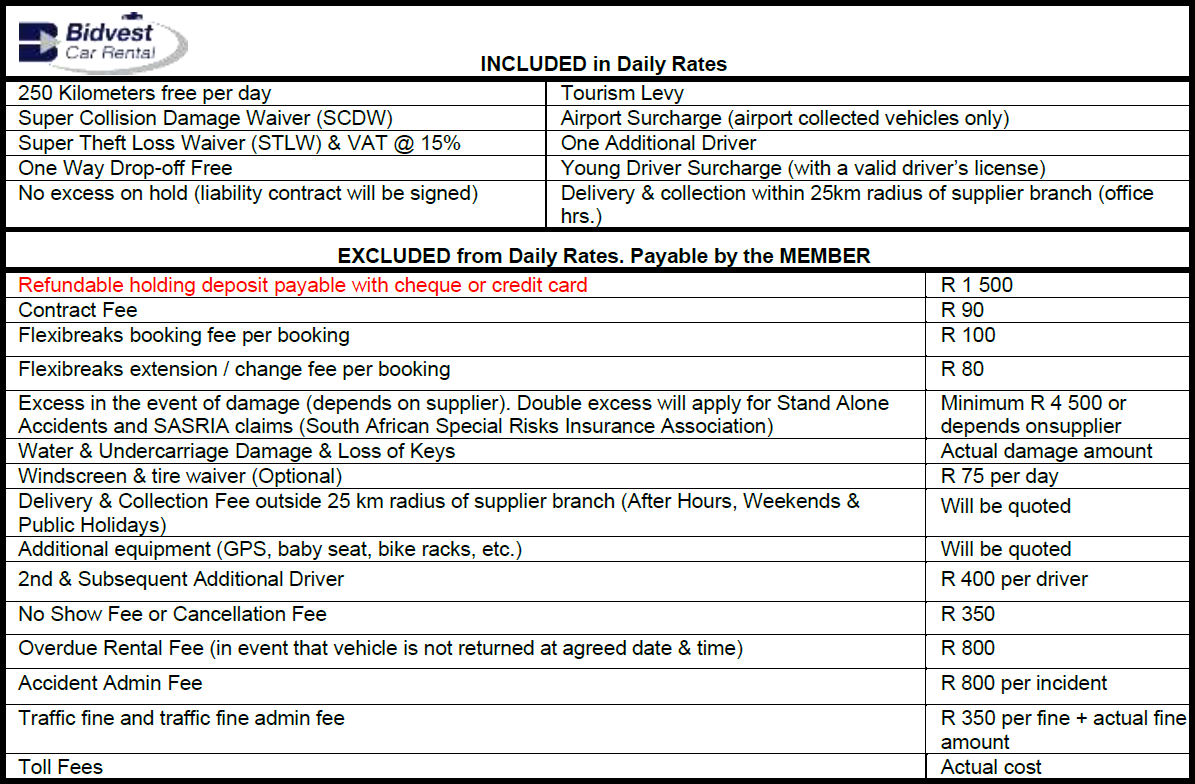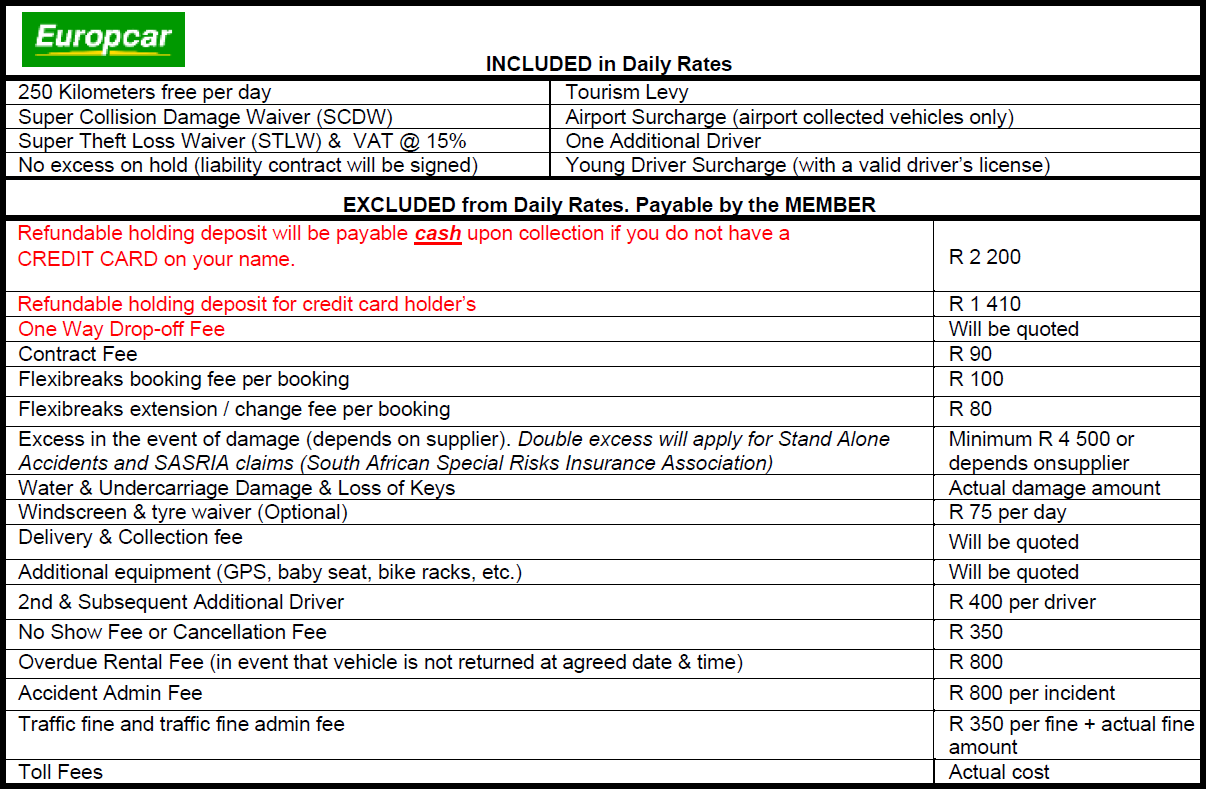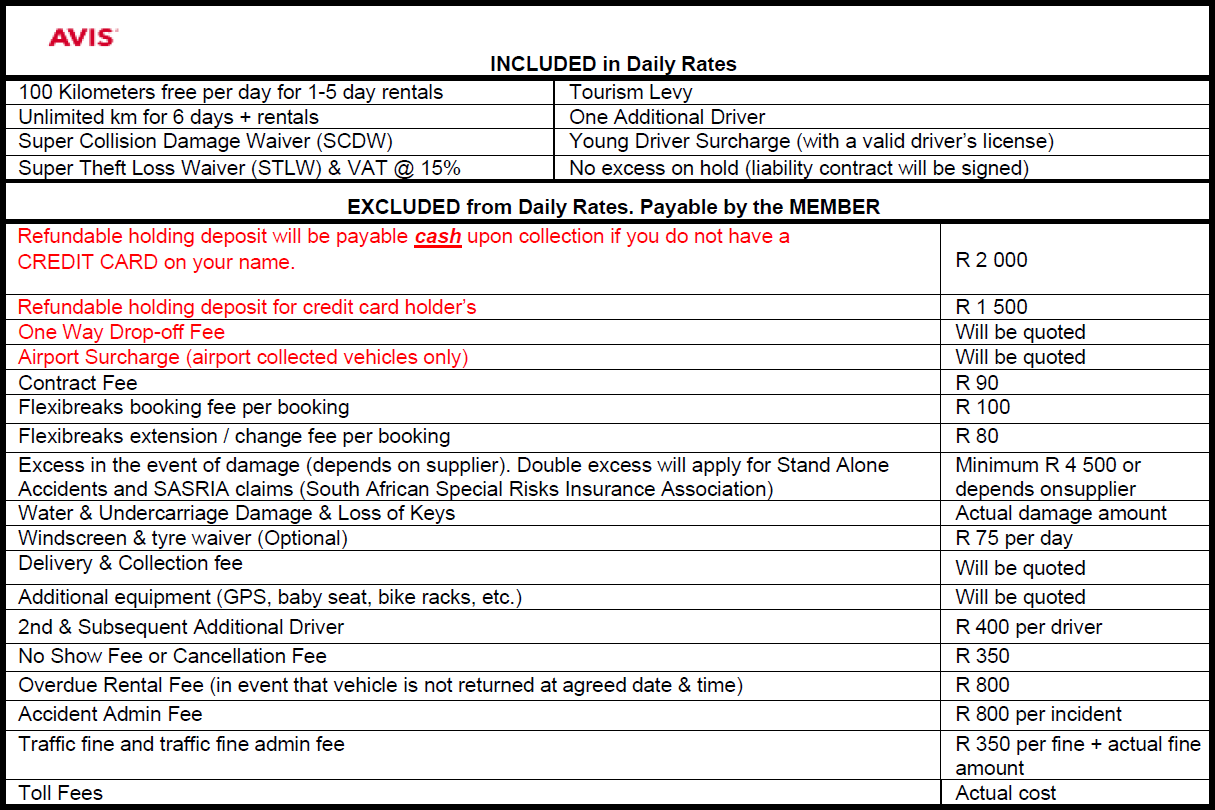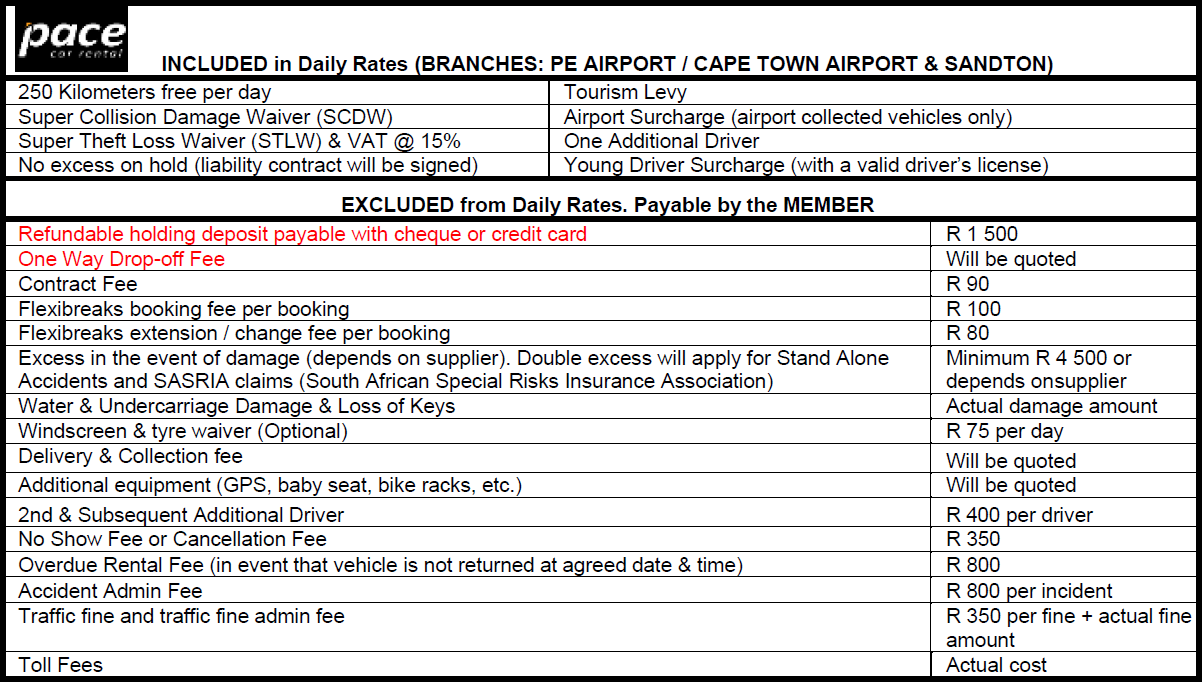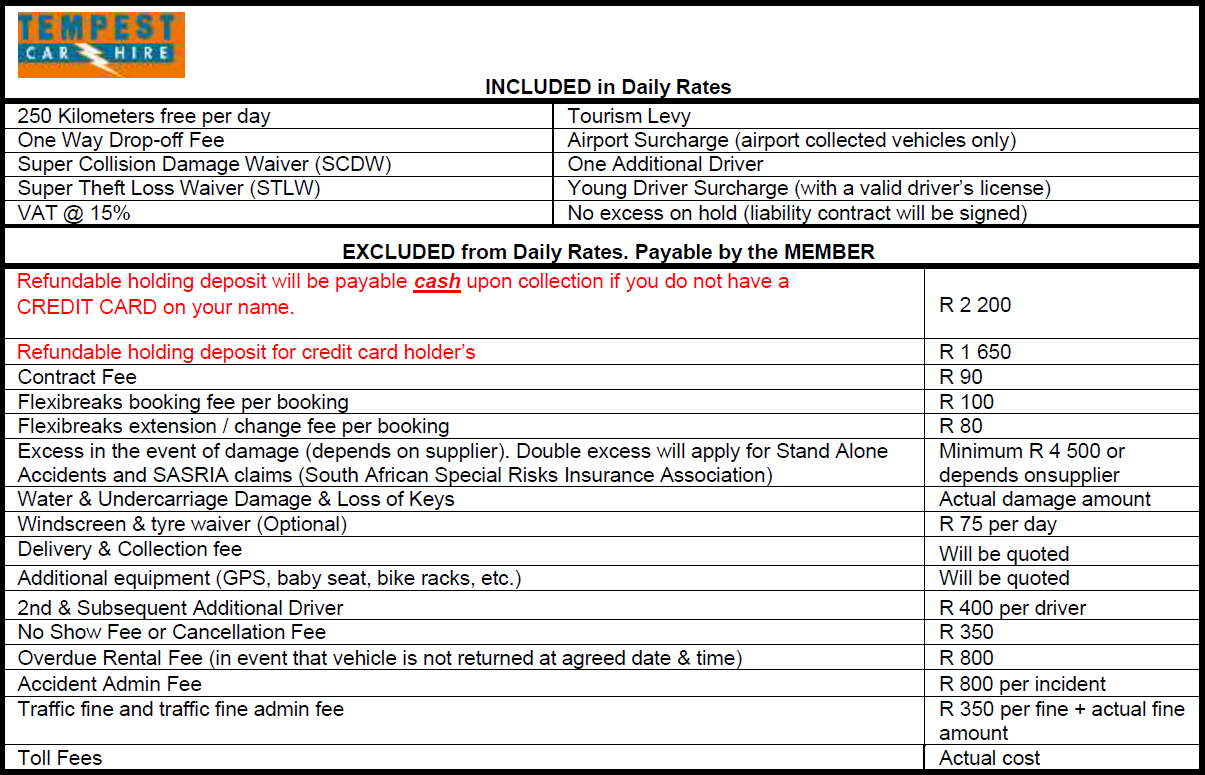 HIGHLIGHTS: Flexibreaks still offers members a huge selection of vehicles and availability especially during peak holiday periods. Collect a vehicle from any airport or rental company branch within South Africa or get the vehicle delivered to your doorstep. NO EXCESS ON HOLD! Flexibreaks members are not pre-charged any excess on hold on their card used upon renting a vehicle through our central reservations. Members will only be required to sign a liability excess form upon collecting.
A R350 total cancellation fee will be charged on your card. On December peak period rental cancellations a 100% cancellation fee will apply + the above R350 charge. Regrettably, an African Bank card or ABSA debit card cannot be used for car rentals. For same day collections bookings close by 12 pm. For weekend collections, to book before 12 pm on Friday.
Give us a call at 0119742626. We have a suitable & affordable rental for you!